About Juvenile Justice Attorney
Juvenile Justice Attorney ("JJA") is a bilingual resource on juvenile justice in New Jersey. Lord willing, JJA will become a nationwide network that connects juveniles or parents in need of legal counsel with expert attorneys who can aid them in seeking justice.
The author of JJA is Alex G. Leone.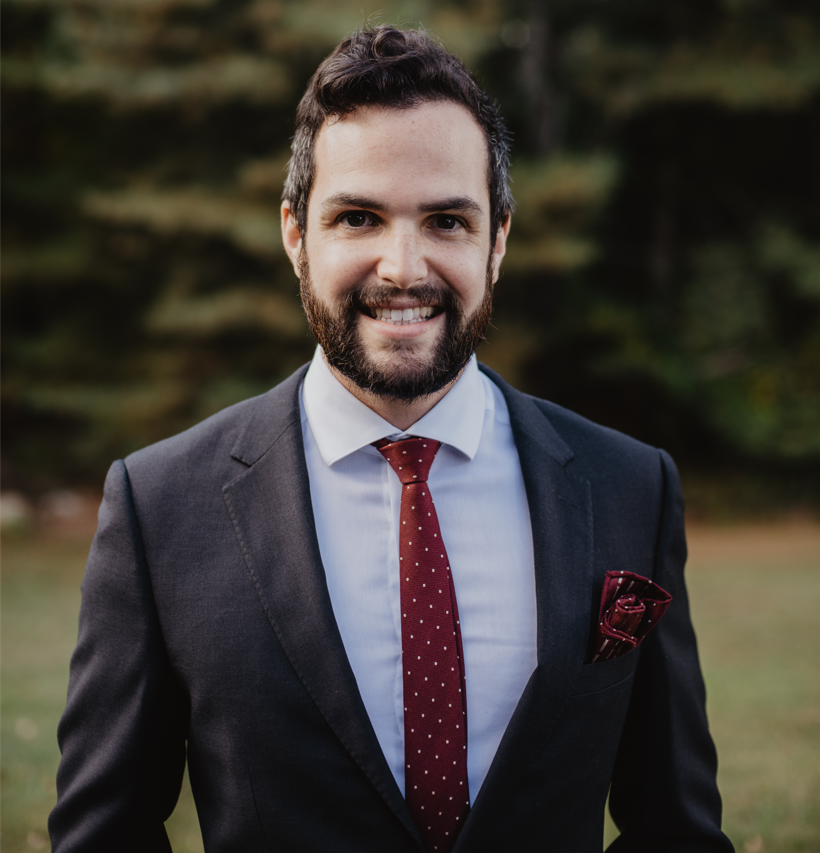 Alex grew up in New Jersey and attended Westfield High School (where he participated in Project '79) and Rutgers University. He has experience with multiple facets of the criminal justice system, including while serving:
The Essex Prosecutor's Office, in prosecuting juvenile delinquency and adult financial crimes during 2019 to 2022.
The Massachusetts Attorney General's Office, as a student attorney in the Environmental Crimes Strike Force during 2015.
The Federal Public Defender's Office for the District of New Jersey, in the defense of indigent clients during 2014.
Paul, Weiss, Rifkind, Wharton & Garrison LLP, in white collar and regulatory defense matters during 2016 to 2017.
The United States District Court for the District of New Jersey, in assisting a federal judge in presiding over criminal trials while clerking during 2018 to 2019.
The Supreme Court of New Jersey, in assisting in adjudication of criminal appeals while clerking during 2017 to 2018.
Alex is also a graduate of the New Jersey Attorney General's Trial Skills Program, as well as Harvard Law School's Trial Advocacy Program.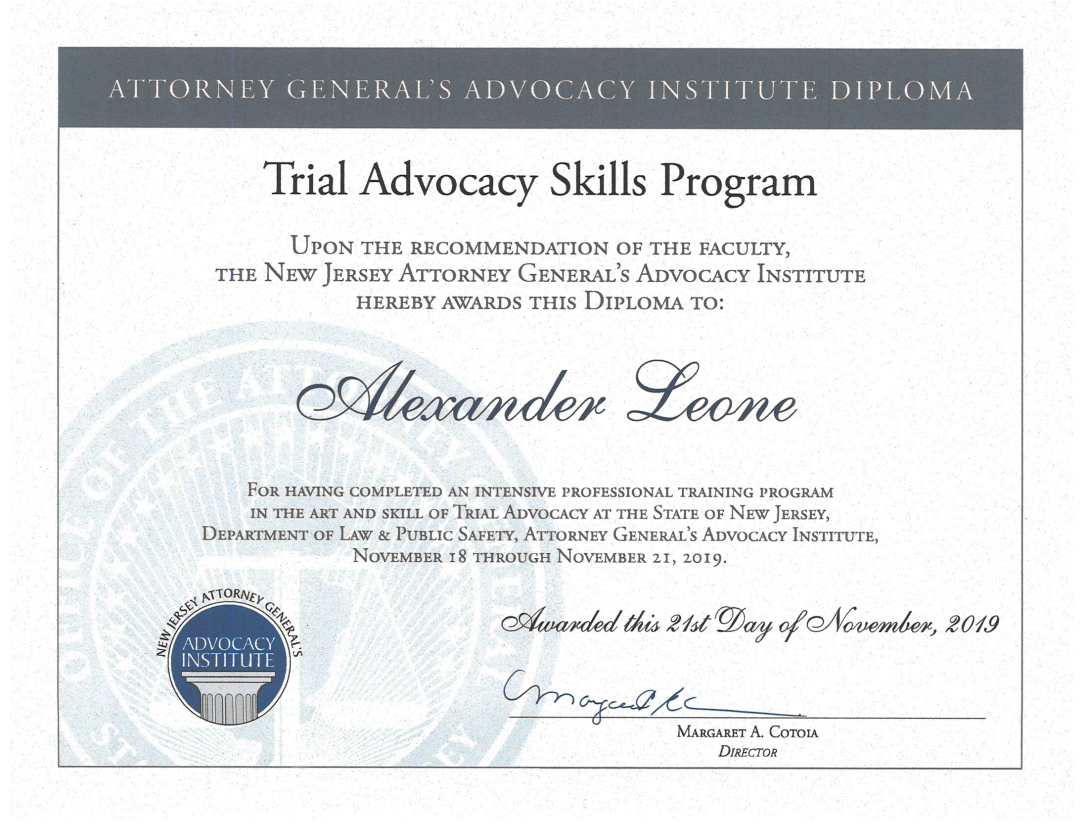 Alex is the founder of Leone Law LLC, a law firm which works to vindicate civil rights, including the rights of victims of discrimination, and to represent the interests of juveniles. The following are his formal legal credentials.
Education
Harvard Law School, J.D., cum laude (2016)*
Rutgers University, B.A., summa cum laude (2013)
* Recipient of the Dean's Scholar Award for Excellence in Professional Responsibility
Judicial Clerkships
Supreme Court of New Jersey (2017-2018)
United States District Court for the District of New Jersey (2018-2019)
Bar Admissions
New Jersey (2017)
New York (2017)
---
This website was developed by Local Incubator.
---